Program                    

State Highway Road Crew-

House Bill 174 Road Crew-

Storm Water Management-

Operation Pride Road Crew-

Humane Society-

County Parks-

City Parks-

Warren County Rescue Squad-

Fraternal Order of Police-

City of Smiths Grove-

Animal Control-

Probation and Parole-

Capital Arts-

City Airport-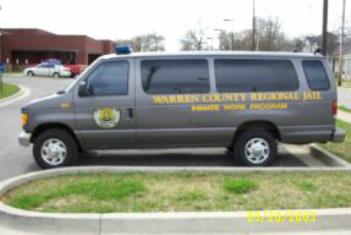 Warren County Regional Jail

920 Kentucky St.

Bowling Green, KY 42101

                                                Phone: 270-843-4606                                                                                                                                                                       Fax: 270-843-5317





                 Duties                        

Picks up trash on all State roads.

State House Bill that grants money to     counties for Litter clean up on County roads as well as illegal dump site clean up.

Federal Grant for litter clean up and erosion.

Picks up litter and mows the 7 major road ways into the city of BowlingGreen.

Caring, cleaning and feeding of animals which are brought to the Humane Society.

Helps perform work at all Warren County Parks.  General duties include mowing and picking up trash.

Maintaining the city cemetary grounds.

Maintains Building Maintenance.

Building Maintenance.

Supervised by local Police to maintain the city limits of Smiths Grove.

Assist Sheriff Deputies in catching animals.

Building cleanup.

Building maintenance.

Mowing etc.

.The Warren County Regional Jail's inmate Class D Work Program consists of state inmates who are allowed to participate in jobs outside of the facility.  Inmates are chosen and assigned to these jobs. 

                                  Yearly Events                                       

Family Enrichment Fun Run for Children

Lions Club Pancake Breakfast and Bean Supper

Orchestra Kentucky Events

Kiwanis Club Events - 4th of July - Thunderfest

United Way of Southern Kentucky - Ballon, Tunes and Bar-B-Que